The long weekend is coming up, so what a great opportunity to take a mini vacay to relax and also put your home on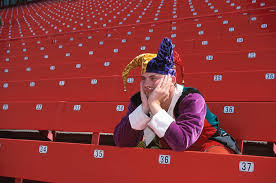 the market since your house will be empty. You figure the timing couldnt be better, have a couple open houses, and not worry about the upkeep with all the people coming in and out of your home - wrong!
The absolute worst time to list your home is before a long weekend or holiday, but of course, about 100 other agents in the GTA obviously disagree with me as there are that many new listings today at time of this post.
Historically, August and December are two of the slowest months in real estate as far as the amount of transactions are concerned. Simply put, August is vacation mode - for businesses, schools, families, etc.. House hunting is not on the agenda for most people. December is more of the same... money spent on gifts, cold winter month, and the holiday season... The argument could be said that the slower months filter out the "not so serious" buyers and the 'creme de la creme' rises to top.. these are the buyers who are financially qualified, highly motivated and ready to purchase at any given time - a seller's dream. For this reason, if done right and you've taken the time to properly prepare your home for sale, listing during these 'slower' months can definitely be advantageous.
It is those days right before a holiday weekend or season that I find disadvantageous and problematic to the seller. There is no doubt we are in a seller's market and houses are selling like hot cakes, but wouldnt you want to maximize the amount of people that are viewing your home? Oh by the way, the first week is when you get the most amount of traffic on a home listed for sale... this is just the way it is...but now you've taken away the first 4 days of that week by listing a day before the weekend.
It's the same reason people line up for hours for an Iphone launch - even though you can easily get one a few days later without the hassle. The Blue Jays had a sold out crowd at the Rogers Centre for their opening game this year, over 40,000 people - the next day, same teams, same players, barely 20,000 filled up the stadium! Its all about the buzz and the hype...whether a home, a product, a sporting event... creating that buzz is crucial, delivering on it is a different story all together and topic for another blog!
Point is, making sure you put your best foot forward is essential in maximizing your return even in today's hot market.... then again, who the heck is reading this on friday before the long weekend :p
Enjoy the weekend everyone!